Experience Tromsø
---
The perfect way to experience Tromsø. Join a fantastic tour of Tromsø that will guarantee a great experience, both for children and adults. We wish you a really nice trip.
---
The roundtrip

---
The roundtrip starts on the hour from the market square. It passes by the North Norwegian Museum of Art, along the waterfront, the former southern town limit, as well as the Mack Brewery and the Tromsø Gallery of Contemporary Art (former Tromsø Museum). A short break occurs at the former seal-hunting vessel "Polstjerna" and the Museum "Polaria" where it is possible to disembark and embark the train.
After the break, the route continues along the old hospital (now administration of Troms County), historical wooden houses, the "King's Park" and the Nansen Square, as well as the Polar Museum and the Museum "Perspectivet" before we return to our starting point.
We wish you a nice trip and hope to welcome you onboard again soon.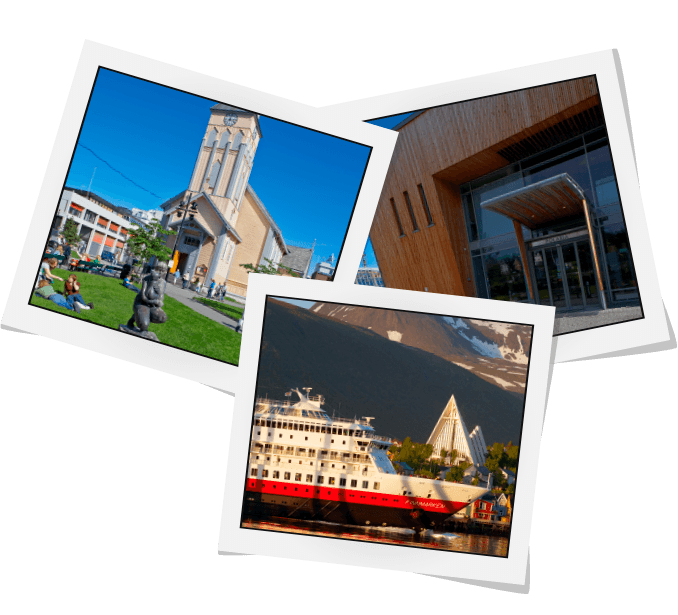 ---